May 19 2017
Starting from version 12, Artec Studio supports Connextion 3D Mouse Space Mouse Wireless and SpaceMouse Pro. This compatibility allows Artec Studio 12 users to navigate in the software's interface in 3D.
 Supported commands:
These commands can be assigned on SpaceMouse buttons.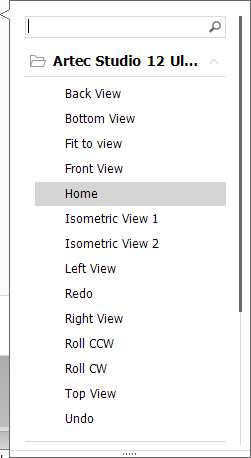 If you are using Space Mouse Wireless, then you can also assign a customized macros (for example, with a sequence of key combinations of Artec Studio buttons).
Installation instructions
Connect the mouse, download and install the drivers from this link: http://www.3dconnexion.ru/service/drivers.html
Open Artec Studio 12, then launch 3Dconnexion Home (shortcut on the desktop).
In 3Dconnexion Home one can change the settings ("Advanced settings" button) and program the buttons ("Buttons").
After the buttons (e.g. CTRL+F and CTRL+H for Fit to view and Home) and the controls are enabled, one needs to restart Artec Studio. 
We are here to help! If you have any questions or issues, please do not hesitate to contact our team by emailing support@artec-group.com or by clicking on "Ask Support" button on the upper part of the screen. We will always be happy to assist you and will get back to you as soon as we can.